Welcome to the pages of the Office for International Cooperation. Here you can find information about the possibilities for student and professor exchange with partner institutions from abroad, as well as the instructions about registration and deadlines, and useful information related to the preparation and studying abroad exchange.
Foreign students can get the information about the conditions and possibilities for the study visit to Croatia and they can learn about the Zagreb Academy of Music.
Office for International Cooperation was opened in October 2007. Since then, the international activities of the Music Academy took a new course. Music Academy joined the European teachers and students exchange programs such as ERASMUS + and CEEPUS and increased the number of partner institutions and developed intensive cooperation.
The Office informs students and teachers about the possibilities of cooperation and exchange and also monitors the administration, organization and logistics of the implementation of agreed cooperation exchanges of professors, students, musical projects, seminars, competitions and other activities.
Academy of Music has in effect more than 40 Erasmus agreements and a number of bilateral agreements; it cooperates with many musical and cultural institutions in Croatia and abroad, from Europe, as well as from Asia and America.
Teachers and students make use of the opportunities provided by the international mobility programs (such as Erasmus + and CEEPUS), exchanging experiences and knowledge with the international higher education music pedagogy community.
The Academy of Music participates in a number of international projects, primarily those connecting the, geographically closest, musical academies. The common interest of the international projects is the promotion of Croatian, but also exploration of the cultural and musical heritage of the neighboring countries through projects such as Euphony, educART etc. The international cooperation extends to musical cultural events and joint projects done in association with various foreign embassies in Croatia.
Academy of Music teachers are also very active in the international music community; the successes of their students at numerous international competitions serving as the best confirmation of the quality of their pedagogical work.
Cooperation with foreign universities has enhanced the studies at the Academy of Music in a number of ways and has helped establish the Academy as an important member of the European academic community.
The new Academy building, with all the advantages it offers, has become a significant academic center in Europe and as such has been chosen to host the International 2017 AEC Congress (European Association of Conservatoires is the main association of colleges and university schools of music in Europe).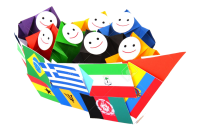 International Cooperation Dept.
prof. Martina Silić, Vice Dean for International Cooperation
prodekan.suradnja@muza.hr
Ema Proso Šepec, Head
phone: +385 1 4810 200 ext. 116
fax: +385 1 4872 380
Room: 529 (5th floor)